Our top 10 supercars blends a mix of exotic metal stand out performance with stunning dynamics
The definition of a supercar may have changed over the past two decades, but that fact hardly makes the metal content that makes up this class any less sensational.
Here, it's the world's greatest mid-engined, upper-level performance machines we're celebrating: not the very highest echelon of the performance car market, but rather the kind of cars you think about when you picture a modern Ferrari,McLaren or Lamborghini.
1. McLaren 720S
The McLaren 720S has succeeded where both of its predecessors (the 650S and the MP4-12C) fell short in our supercar class chart: purely and simply, by topping it.
There are few more direct or effective ways for cars in this stratum of the performance car market to demonstrate their superiority than by accelerating faster, lapping quicker and stopping harder than any rival. The 720S does all three. In many of the performance benchmarks that road testers are used to measuring, in fact, this 710bhp blockbuster is a closer match for a contemporary hypercar than one of its mid-engined opponents.
Yet also it's uncommonly communicative and easy to drive, it's a supreme ergonomic achievement and it flatters a rambunctious track style more rewardingly than any of its predecessors.
McLaren is set to launch a lighter, faster and generally more track-focused 765LT this year. Power and torque have been lifted to 754bhp and 590lb ft respectively, while the engineers have shaved 80kg in weight. If the previous 675LT and 600LT models are anything to go by, this newest Longtail model should be very special indeed.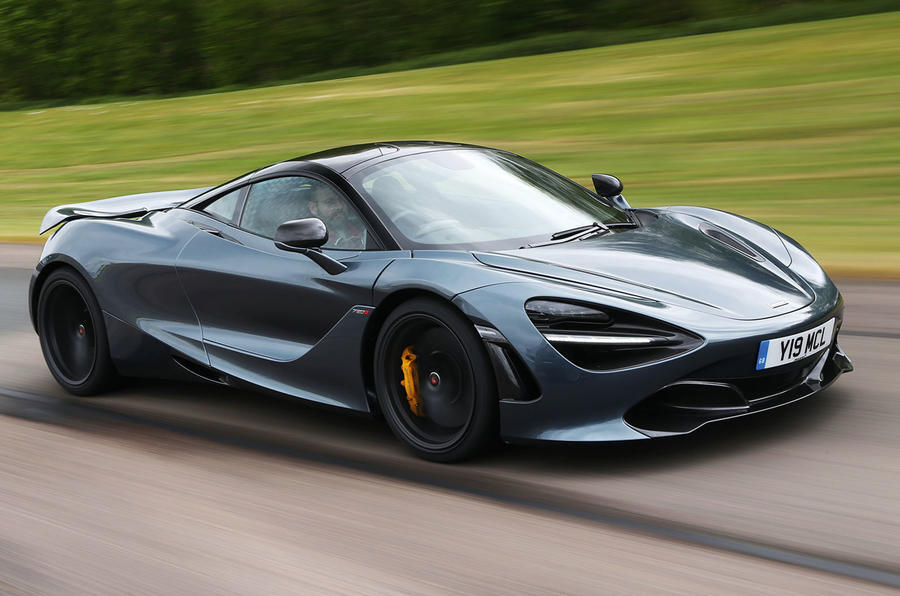 2. Ferrari SF90 Stradale
This successor of sorts to the LaFerrari hypercar is the most powerful road car in Ferrari's history. It's also the car that set the quickest lap time around the firm's Fiorano test track. Oh, and it's a plug-in hybrid that can travel for up to 15 miles on electricity alone. The SF90 Stradale is a very different kind of Ferrari, then.
It makes use of a heavily reworked version of the 488 Pista's twin-turbocharged 3.0-litre V8, which is complemented by a trio of electric motors that raise the Ferrari's total power output to a staggering 986bhp, allowing for a 0-62mph time of 2.5sec. It's a technological tour de force for sure yet, despite the additional weight that powertrain brings, it's still just as incisive, intuitive, engaging and devastatingly quick as you would expect a mid-engined Ferrari to be.
That it makes for a comfortable long-distance cruiser is an added bonus, and the fact that you could theoretically run it as a zero-emissions commuter car is an amusing prospect to contemplate. As a blueprint for Ferrari's electrified future,the SF90 is extremely encouraging.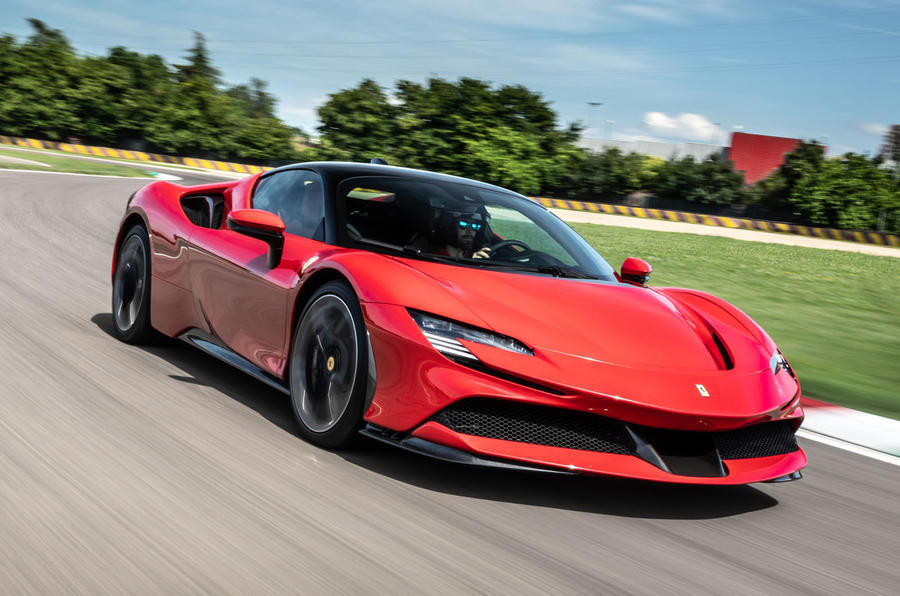 3. Ferrari F8 Tributo
Ferrari will tell you its new F8 Tributo is a replacement for the excellent 488 GTB, but in reality it's more of a heavy facelift. That said, it's a facelift that makes use of plenty of reworked engineering knowhow from the stunning track-focussed488 Pista and the 488 Challenge race car, so we can probably cut Ferrari some slack in this respect.
Anyway, its twin-turbocharged V8 now develops 710bhp and 568lb ft and, surprise surprise, it's as devastatingly fast as ever. It may still lack some of the aural drama of the old 458 Italia's naturally aspirated V8, but the introduction of a new Hot Tube Resonator helps pipe a dash more noise into the cabin. Variable Boost Management ramps up torque gradually, too, so it not only feels more like an atmo engine but also almost eliminates turbo lag.
The F8 Tributo's chassis is the main attraction, however. Not only does it make the engine's stratospheric performance accessible but it also endows the car with otherworldly levels of agility, balance and handling panache. Make no mistake, this is a sensational supercar. It will take a full road test to see whether it can topple the 720S, mind. Watch this space.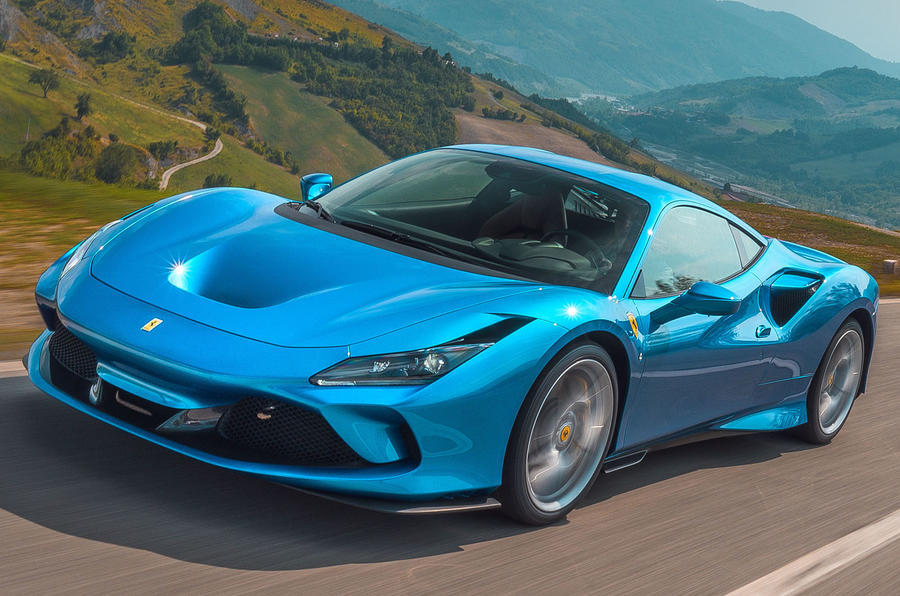 4. Lamborghini Huracán Evo
Only the makers of the world's rarest and most expensive, hand-built automotive exotics can now really compete with Lamborghini when it comes to creating cars of pure combustive drama, traffic-stopping looks and feral, unfettered soul.
The Huracán may be the firm's entry-level model, but it's no second-order offering when it comes to its sensational styling or its fantastically wild, naturally aspirated V10: an engine that over-delivers in equal measure on speed, responsiveness and audible character.
The facelifted Evo version gets rear-wheel steering and torque vectoring, and the results raise the Huracán's game closer to that of its McLaren and Ferrari rivals. That you also get the 631bhp powetrain from the old, hardcore Performante seals this junior Lamborghini's reputation as a seriously rewarding, engaging supercar.
There's now a purely rear-driven version of the Evo, too. Its magnificent V10 may produce slightly less power than those of its four-wheel-drive siblings but, by ditching its front driveshafts, it gains a whole load of additional character and dynamic appeal. It is the pick of the bunch by a mile.
5. Ford GT
The myth and mystique of the Ford GT, stretching back more than five decades to the GT40's string of successive victories at Le Mans, would have given this car a larger-than-life presence in any class in which we put it – and lends it an appeal that's utterly unique and difficult to quantify.
Originally resurrected in 2005, this 'third coming' of a motoring legend is a cleverly conceived roadgoing version of Ford's World Endurance Championship racer. Available in left-hand-drive only, it has a chassis and suspension more exotic than almost any rival – and an engine adapted from than of the F150 pick-up truck.
Although its size is foreboding, the GT has an unbelievably smooth- ide and is refined and easy to place on the road for a car of its ilk. And although it doesn't howl like an Italian V12, its 647bhp V6 can still hurl you down the road with undiluted motorsport venom. A very special car, this, the likes of which don't come along often.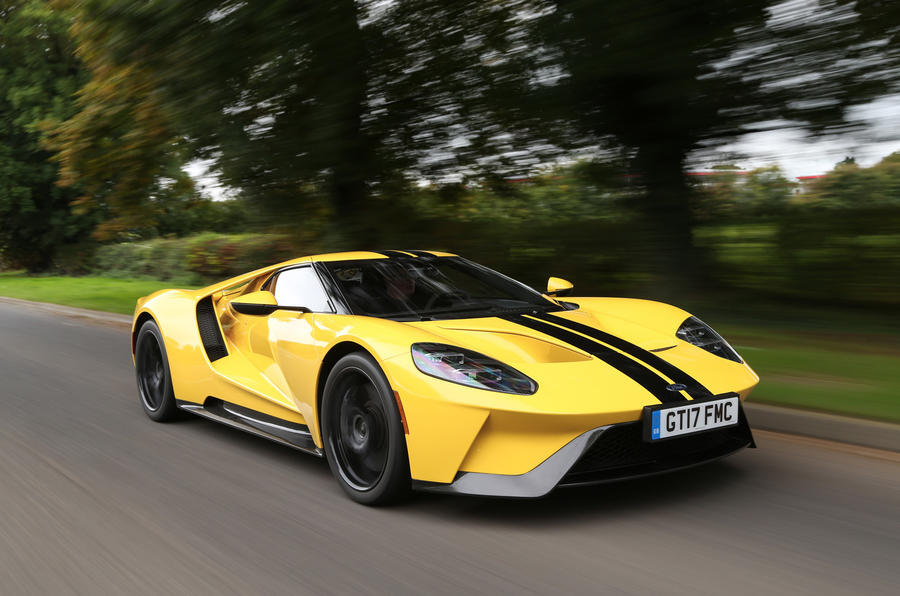 6. Lamborghini Aventador SVJ
A drive in Sant'Agata's twelve 12-cylinder, mid-engined series-production flagship supercar isn't something you'll forget. The Aventador's line goes all the way backthrough Murciélago, Diablo and Countach to the legendary Miura, and it's a car with the stunning looks and full-blooded naked aggression to hold its own, even in comparison with its ancestors.
It burst onto the scene with almost 700 atmospheric horsepower and Machiavellian four-wheel drive five years ago, and was updated to S specification in 2017 to include four-wheel steering and even more grunt. Now we have theheroic SVJ, which takes an already unmissable car and turns it into the world's greatest attention magnet, thanks to an astonishing bodykit.
The engine, which makes 759bhp at 8500rpm, is stupendous, even if its paddleshift gearbox isn't always worthy of it. It does feel hugely wide on the road and is still a sledgehammer of an instrument on the track, although it has developed greater handling delicacy and balance in later life. As for drama? Off the scale.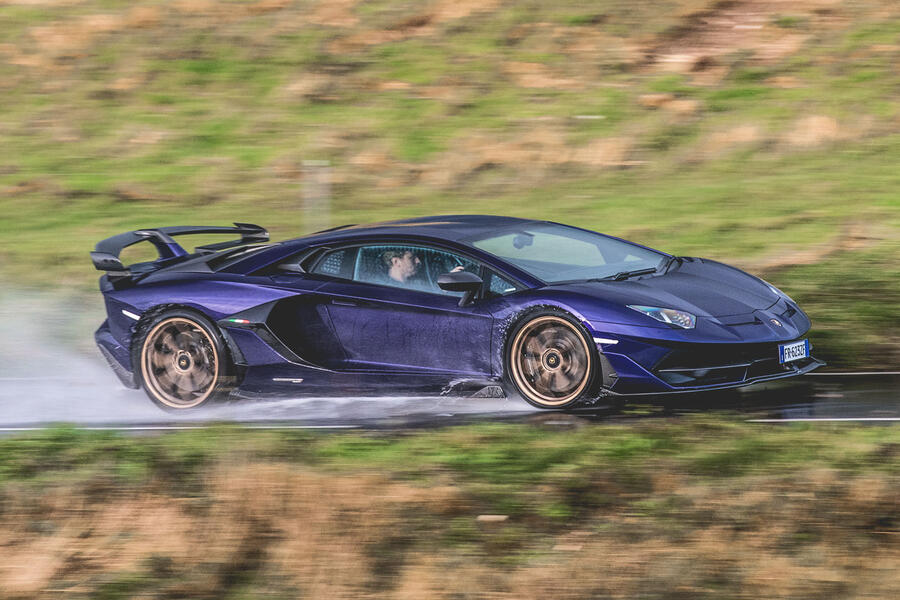 7. Noble M600
This ultra-low-volume, hand-built British supercar bears the name of the man behind the memorable late-1990s M12 sports car, although it's made by a Midlands firm that no longer has anything to do with him.
It's still built, mind you, to suit specialised tastes that Lee Noble may approve of: with lightness and simplicity, with the purity of a manual gearbox and rear-wheel drive, without anti-lock brakes or electronic driver aids and for those who like their performance cars raw, direct and big on pace, excitement and involvement.
When it was introduced, its 650bhp Yamaha turbocharged V8 was potent enoughto place it well clear of the average mid-engined exotic on power and torque. These days, it's less of a clear on-paper draw, but it continues to produce a massive swell of acceleration for the M600 that has to be felt to be believed. Handling is at once super-purposeful and amazingly interactive and adjustable with it, although the car's ergonomic layout and cabin finish leave a bit to be desired.
8. Aston Martin Vanquish
Aston Martin is set to revive its Vanquish nameplate when it launches its own mid-engined rival to the likes of the McLaren 720S and Ferrari F8 Tributo. 
The car was previewed at the 2019 Geneva motor show in Vanquish Vision concept form and is expected to make use of a brand-new V6 engine that will be designed and built in the UK. A new bonded-aluminium architecture will underpin the car, too. 
Production is expected to commence at Aston Martin's Gaydon facility in 2022, with prices likely being around the £250,000 mark when it eventually hits the market.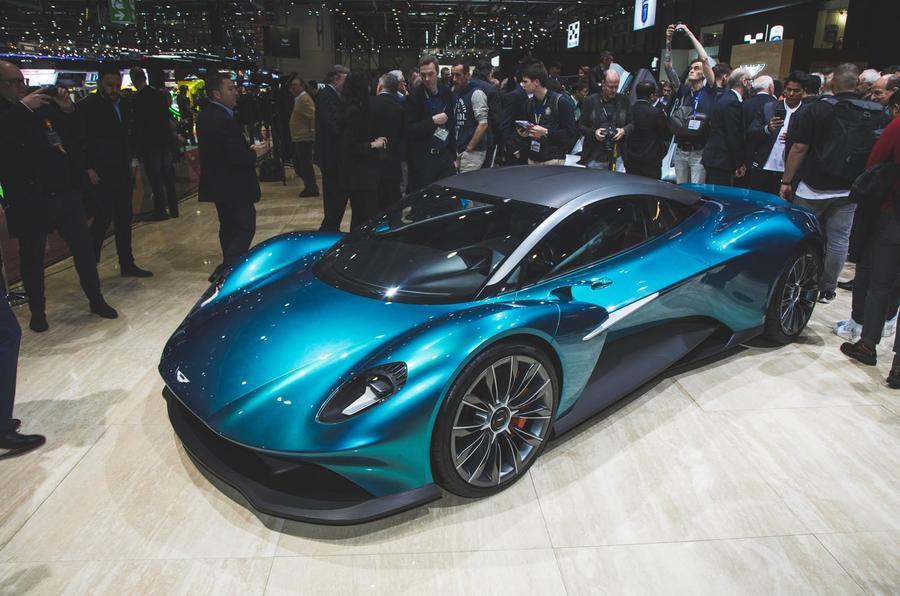 9. Aston Martin Valhalla
Aston Martin refers to the Valhalla as the 'son of Valkyrie', but that's not to say it should in anyway be thought of as a lesser supercar. 
It might not use the same Cosworth-developed V12 as its bigger sibling but a hybridised version of the V6 engine that's expected to also appear in the forthcoming Vanquish is likely to be good for around 1000bhp. So it's clear that Aston Martin has the likes of the Ferrari SF90 Stradale locked in its sights, then.
It'll make use of a similar carbonfibre architecture to the Valkyrie, while its active suspension and aerodynamic architecture will also be related. That said, Aston also says that it will be more usable in the real world. Production is expected to commence in late 2021, and a full road test will absolutely be on the cards when it arrives. We hope.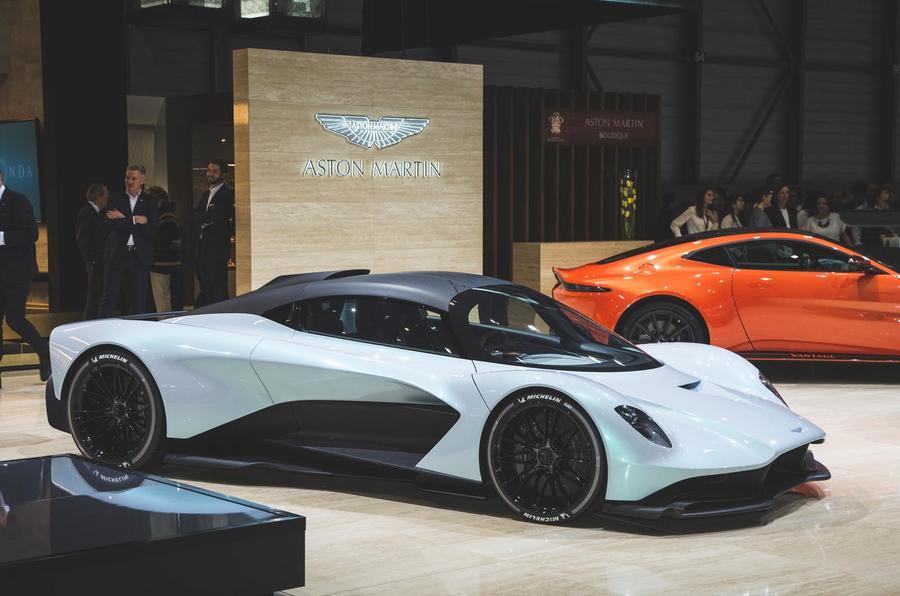 10. BMW M1
Some 41 years have passed since the original BMW M1 supercar first saw the light of day but, at long last, it seems that Munich might be about to put a successor into production.
The recently previewed Vision M Next Concept will make its public debut at this year's Frankfurt Motor Show, and BMW has already said that it plans to "deliver on what we promise" – suggesting that the firm is seriously considering putting the car into production. Insiders have already told us it's likely the car will be introduced as a limited-run model ahead of the launch of the second-generationi8.
Power is thought to come from a four-cylinder petrol engine mounted behind the driver, which is complemented by two electric motors for a total power output of 591bhp. Its 0-62mph time is thought to be around the 3.0sec mark, while an electric-only range of more than 62 miles is thought to be possible.Article continues below advertisementBack to top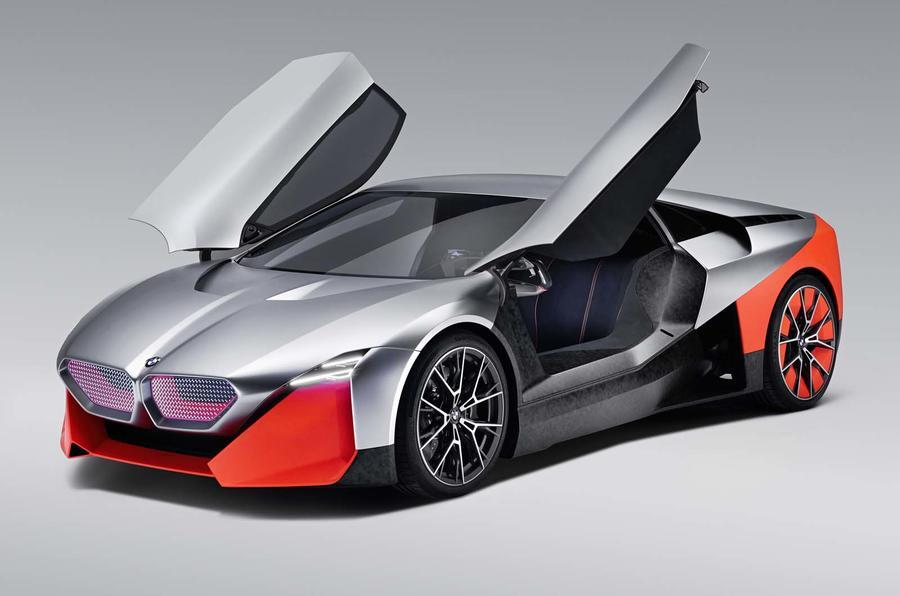 This article was originally published on: https://www.autocar.co.uk