Aimed at weight loss with the sports suggested by Harvard University School of Medicine.
If you are looking to find the top sports for weight loss, team and those that you can do alone, then you should take into account the recommendations of experts at Harvard Medical School to stay healthy, strong, with the right weight for your height and, in general, to enjoy an ideal quality of life. So let's look at the top ones.
Sports with rackets
Sports played with rackets such as tennis, badminton, padel and squash offer you a good cardiorespiratory workout and improve your muscle coordination, while strengthening both your upper and lower body. You can start them at any age and usually, regardless of your physical condition.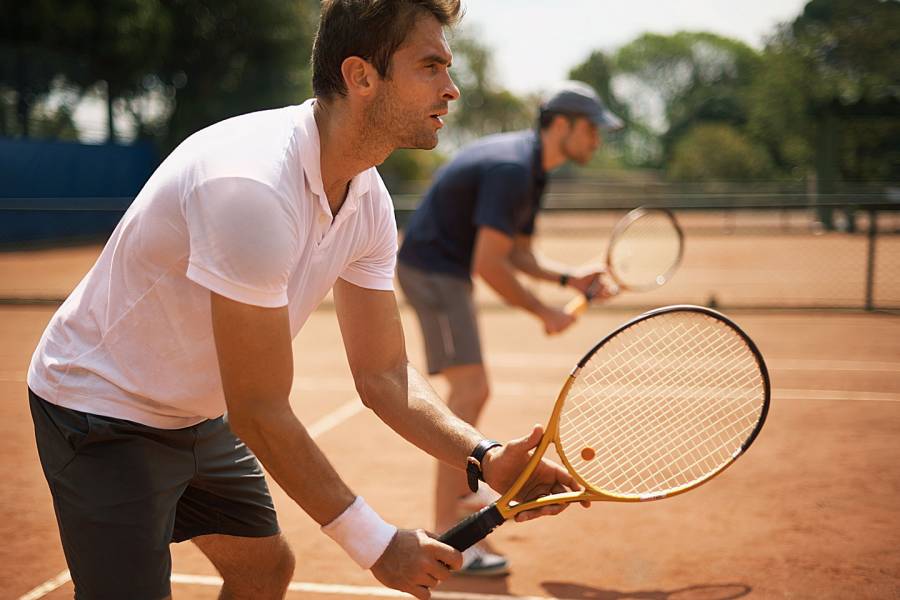 Swimming
By swimming you exercise all the muscles you have in your body, without straining your knees and exerting the least possible pressure on your body. It is the type of exercise that you should prefer if you have an injury, but also if you suffer from diseases such as arthritis.
Weight training
Lifting weights in the gym on the basis of a program designed by a professional trainer is one of the best ways to lose weight, but also to gain figure. In fact, the more muscles you build through your workouts, the more calories you will burn, which will make it easier for you to always stay at your ideal weight. Finally, if you are bored of working out on your own, you can enroll in a CrossFit team class.
Kick boxing
Harvard University has its own sports club, the Harvard Boxing Club, which used to be mandatory for all students, including John F. Kennedy and Norman Mailer. With kick boxing you will not only burn a lot of calories but you will also improve your cardiorespiratory capacity, strengthen your muscles and release a 'bomb' of endorphins that will make you feel better on a psychological level.
Walking and running
Walking and running are free, you can do them anywhere and they help you lose weight. Also, by changing the intensity or adding weights, they can be the basis for a series of workouts, which you can do both alone and with friends.
This article was originally published on: https://esquire.com.gr/