The great drinks worth drinking in a small glass.
The shotguns are the most "casual" way to enjoy your drink: they are small, they go down quickly and offer you the opportunity to treat the company without spending or, even better, to taste many different types of alcohol without spending a whole fortune. . Here are the fifteen most interesting ones.
Tequila

Half the pleasure is in the drink itself and the other half in the whole process to drink it: Wet the upper part of your hand with lime or lemon, add salt to the spot, lick the salt, lower the shotgun and eat the citrus.
However, if all this seems easy to you, try to repeat the whole process having previously "downloaded" about fifteen of these shotguns.
Goldschläger

If they ever wonder what gold tastes like, here's your chance to find out. You see, the Goldschläger is a Swiss-made schnapps in the bottle of which gold "swimming" floats.
Jägermeister

Otherwise, the best proof that the Germans love us are our friends. In case you find it hard to believe, try a frozen Jägermeister shotgun and we'll do it again.
Kamikaze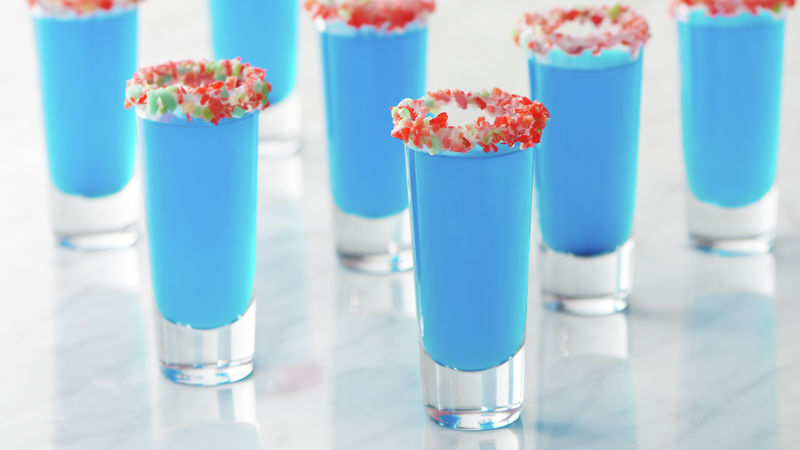 Because just if the '80s could fit in a glass, then this would be a kamikaze shotgun.
Creme de Menthe

Because it is by far the most delicious way to "rinse" your alcohol-soaked breath after a night full of cravings.
Any cocktail mentioned by Tom Cruise – where else? – in "Cocktail"

Indicatively, we only mention Three Toed Sloth, The Velvet Hammer and The Alabama Slammer. Because some cocktails are worth discovering, even if they "star" in a movie with Tom Cruise.
"Submarine"

Otherwise, the only right way if you want to "marry" your beer with your favorite "hard" alcohol. Of course, it is enough to follow some basic rules.
Chartreuse

Perhaps one of the most underestimated in terms of popularity, liqueurs that are circulating out there, as it remains relatively unknown despite its rare ingredients and fine taste (it is worth noting that its recipe includes more than 130 rare herbs). Best of all? The alcohol content in some cases reaches 55%.
Any "flame" shot

Because the combination of alcohol and fire brings out something wild and primitive, that will lift you up in her eyes but also because a "burning" shotgun is the surest way to become the center of interest in the bar – if of course you want something like that.
Vodka
Not just any but some premium that will "unfold" its special character in your glass. Na zdoróvʹje!
A cocktail with a "sly" name
For example, Blowjob (come now that you don't know what blowjob means …) or alternatively, the "old" and delicious Sex on the Beach. Clarification: these drinks can only be enjoyed in a beach bar or in situations that require (or even better, cause) palimpsest.
Prairie Oyster

For bar mystics, it is the best remedy for a hangover that traditionally follows a long night full of alcohol. A "medicine" that, however, includes brandy, Worcestershire sauce, grated pepper and raw (!) Egg. Do you dare to try it?
Fernet

Because a drink that contains ingredients such as myrrh, rhubarb, chamomile, cardamom, aloe and saffron, you should try it at least once in your life. Informatively, Italians are accustomed to enjoying it with a well-groomed espresso while Argentines are accompanied by soda. You choose and you get …
Any Greek "family origin" tsipouro or raki

Because there is nothing more "masculine" than drinking a monounsaturated alcoholic prepared following the secret family recipe of an older member of the "family".
Whiskey
It doesn't matter at all if we're talking about Scottish, Irish, Canadian or even bourbon (if you consider bourbon whiskey, that is …). You see, the "water of fire", regardless of origin but also of the raw material that has been used for its preparation was, is and will be the most "noble" alcoholic beverage with which you can wet your larynx. Bottoms up, then!
This article was originally published on: https://gr.askmen.com