This fun Valentine's Day cocktail is made with three simple ingredients… vodka, peach schnapps, and grapefruit juice.
You may have some trouble getting some guys (and girls) to drink this fruity pink drink, but if you can manage to get them to take one sip… that's all it will take! It'll be love at first drink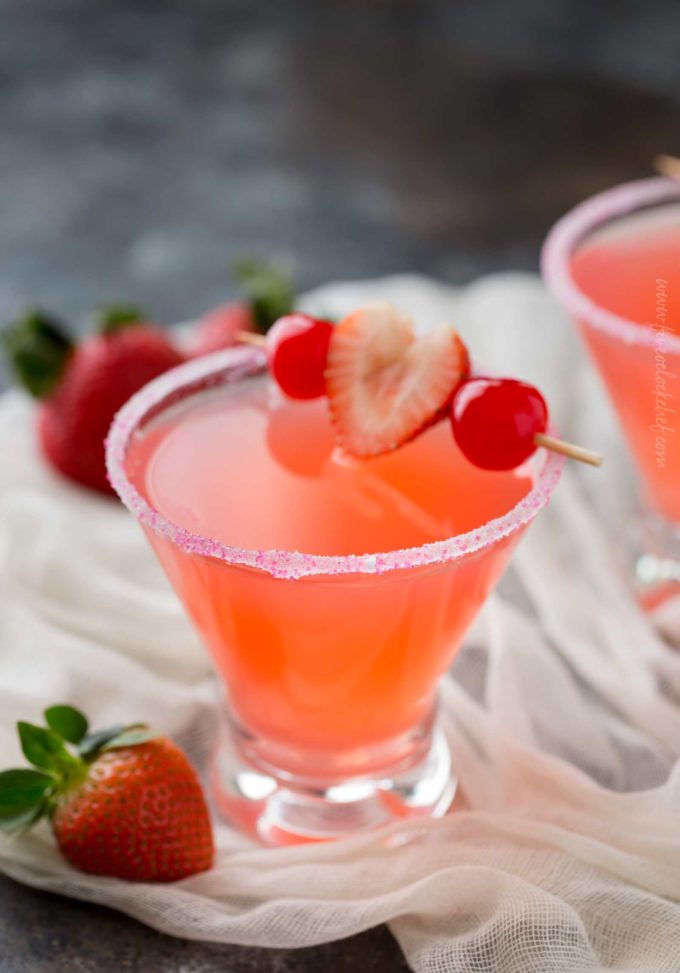 I love how simple this vodka cocktail is to make… just 3 ingredients! Shockingly, one of them is… wait for it… vodka. Lol, then add some peach schnapps and red grapefruit juice!
Not a grapefruit juice fan? No worries, you can substitute your favorite red/pink fruit juice… just make sure it goes well with peach flavor. Personally I find cherry juice or a juice that has raspberry in it are the best pairings.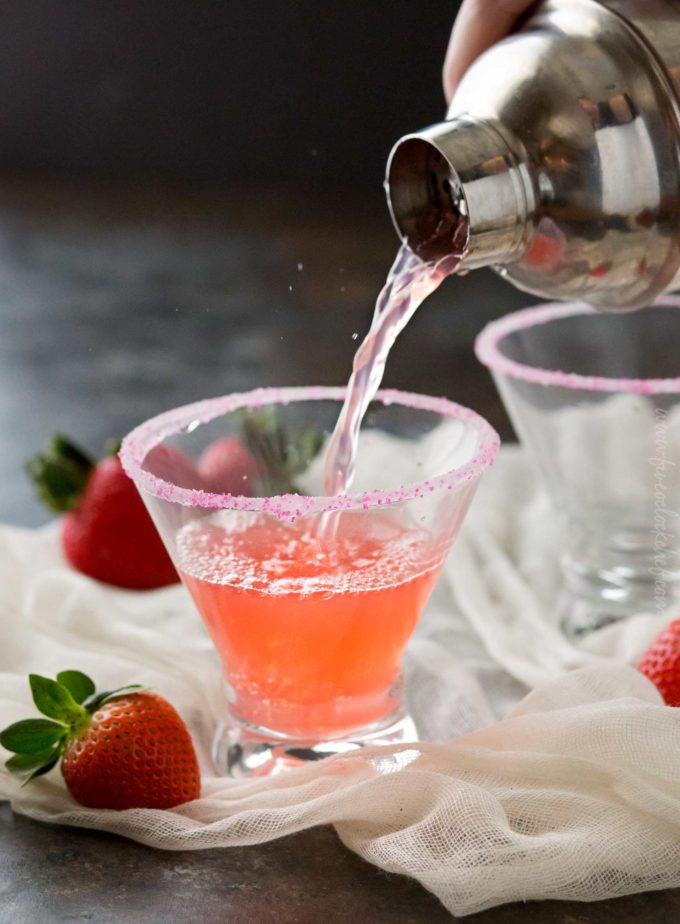 This cocktail is obviously perfect for Valentine's Day, with the fun pinkish color… but really it could be for all sorts of occasions! Mother's Day, girls night, or any fun Spring/Summer gathering!
Garnishes for this drink are optional, but fun! I went with a strawberry and maraschino cherries, with a fun pink and white sugar rim.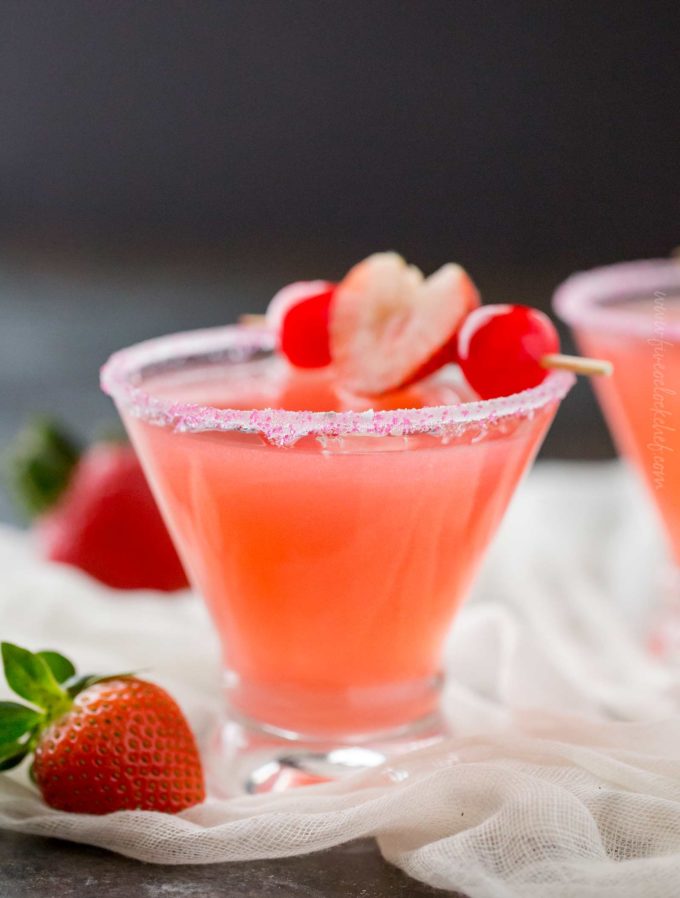 For a fun twist, add a pinch of edible luster dust!  It adds a beautiful sheen to the drink.
This article was originally published on: https://www.thechunkychef.com