Cities criss-crossed by waterways and pretty bridges are often considered extremely romantic. Think Venice or Bruges: Perfect destinations for enjoying a boat ride and exploring a city from a new angle. Here are some superb photos of canals from across the globe.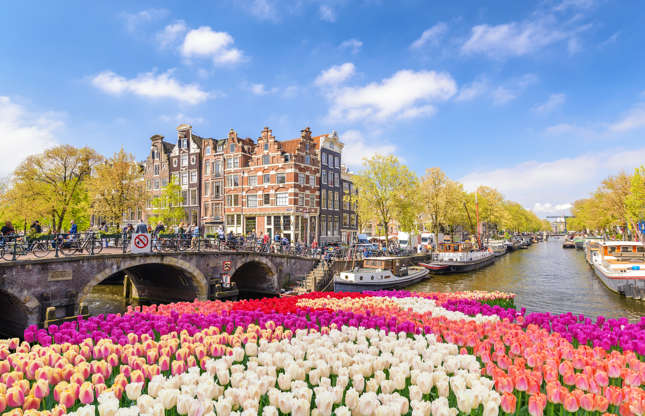 Amsterdam, Netherlands
The Netherlands' capital is famous for its canals which date back to the 17thcentury, when they were part of the largest urban expansion of the time. They've since made UNESCO's World Heritage List. Numerous activities take place on the canals, including cruises, festivals, and major events, like the Pride parade.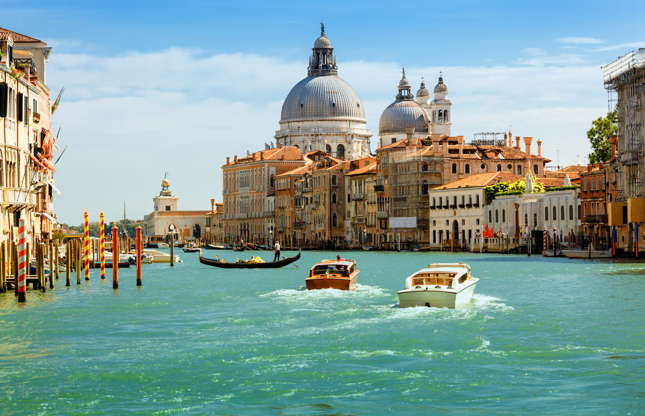 Venice, Italy
Venice is renowned for its romantic ambiance and is often symbolized by the gondolas that circulate on its canals. The city was constructed in the 5th century and comprises 118 small islands, all linked by bridges. What's more, Venice is entirely pedestrian (and navigable by boat, of course!).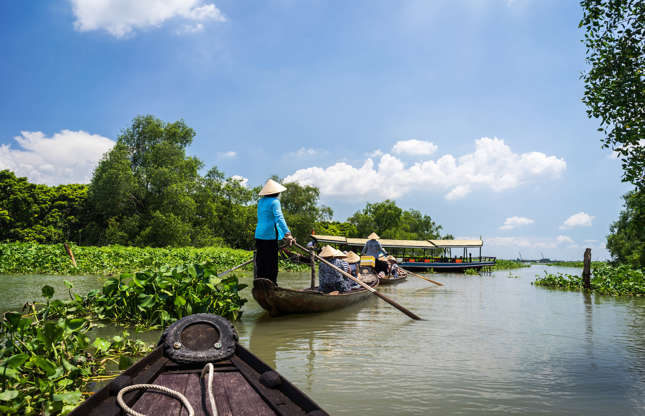 Can Tho, Vietnam
Located in the middle of the Mekong Delta, the city of Can Tho is crossed by several canals. One primary attraction is its network of boat-accessible floating markets. Numerous cruises and excursions are also available to tourists looking to explore the city by water.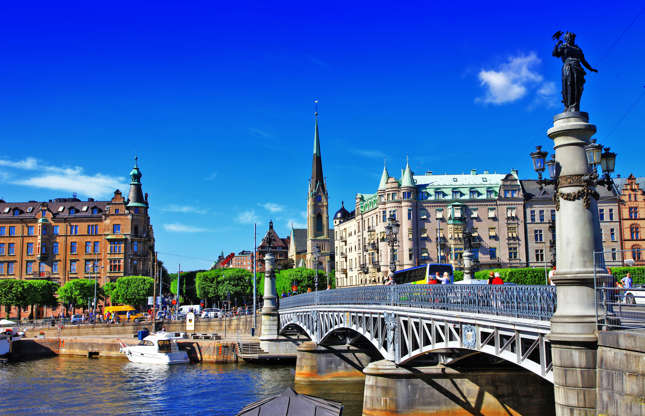 Stockholm, Sweden
Sweden's capital is composed of 14 islands connected by 57 bridges, earning it the nickname "Venice of the North." Take a guided boat tour or admire Stockholm's architecture with a visit to the city hall, royal palace, and other sites.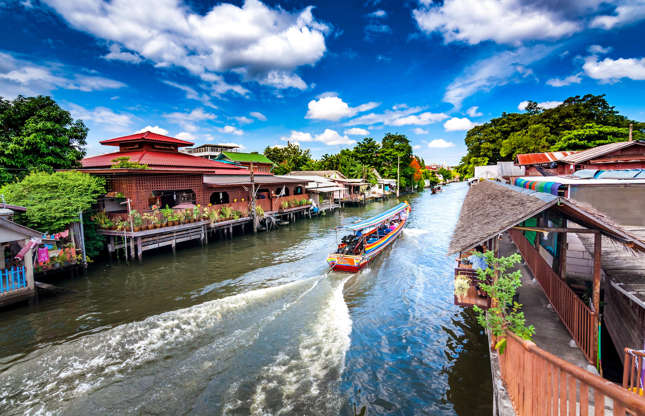 Bangkok, Thailand
Thailand made good commercial use of its rivers and canals in the past, and they remain a major Bangkok attraction today. In fact, visitors can discover the city and its numerous temples exclusively by boat, avoiding the crowds while catching a glimpse of Bangkok from a different angle.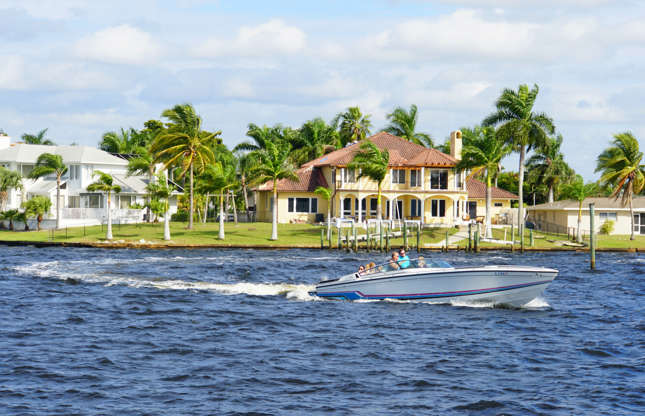 Cape Coral, United States
Over 600 kilometres (400+ miles) of canals criss-cross residential neighbourhoods in this Florida city before reaching the Gulf of Mexico. Be careful, though: These canals are also home to alligators and bull sharks who use the canals as a breeding ground. Stay in your boat and don't go swimming or partake in any other water sports.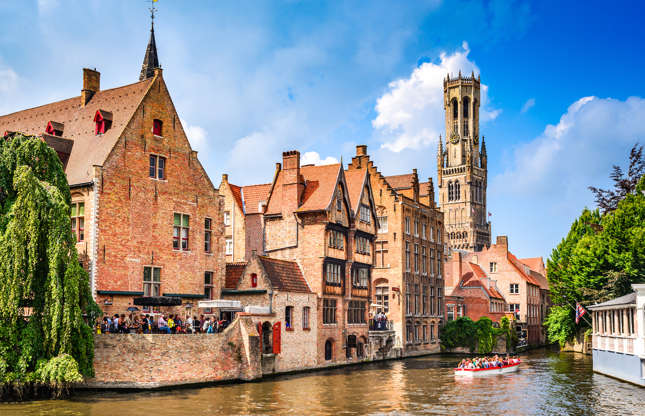 Bruges, Belgium
If Venice is too touristy for your tastes, Bruges is an excellent alternative. Bruges offers its own collection of small romantic bridges and secret gardens to explore along its canals, and has all the medieval charm of its Italian cousin.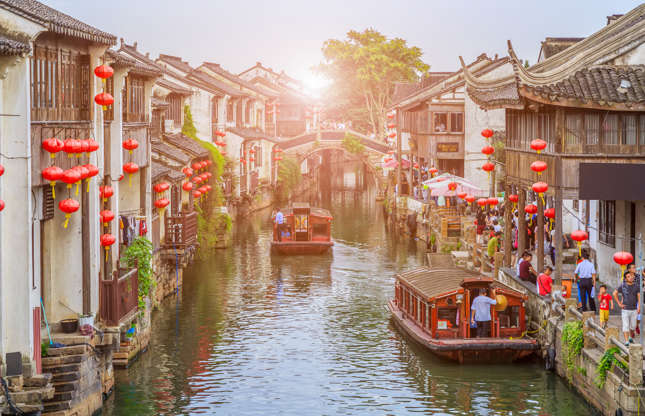 China's Grand Canal, China
China's Grand Canal, which runs from Beijing and passes through Suzhou, is the world's longest and oldest human-made canal and appears on UNESCO's World Heritage List. Some parts of the canal are no longer used, but visitors can still navigate and tour over 80 kilometres (50 miles) of the waterway.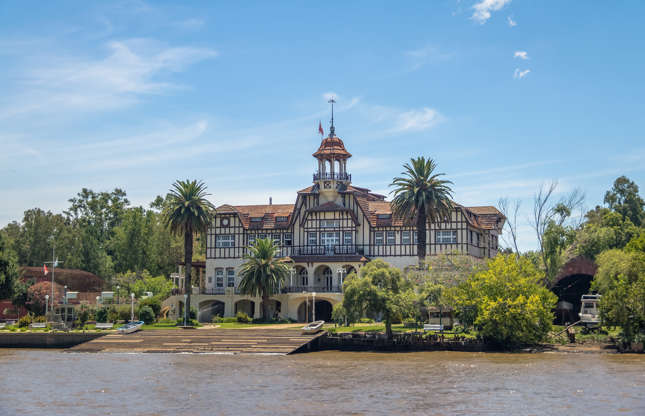 Tigre, Argentina
This Argentinian city sits on the Paraná River delta and is a popular destination for avid rowers. Located near the capital, Buenos Aires, Tigre features Victorian architecture that dates from its colonial days. The city is named for the once-present jaguars that Europeans mistook for tigers.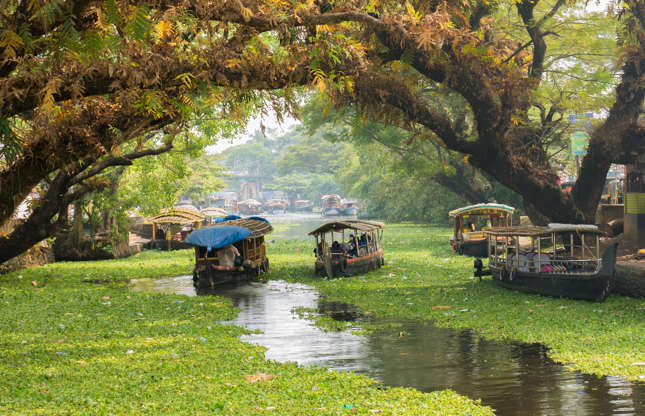 Alappuzha, India
Located in the state of Kerala, Alappuzha is famous for its canals. Constructed to facilitate trade and transportation, the still waters linking the canals are a popular tourist attraction from which cruising visitors can catch glimpses of local villages and merchant boats.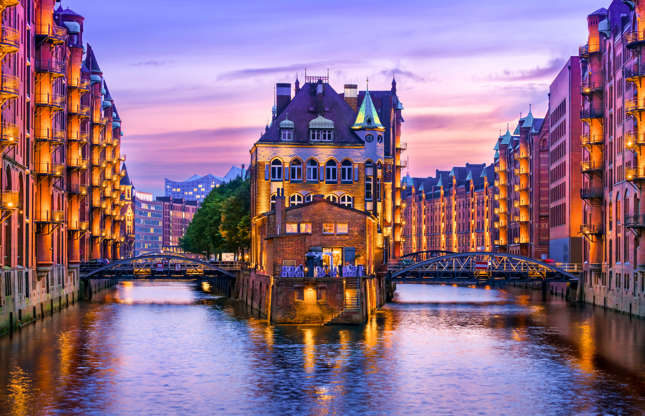 Hamburg, Germany
Hamburg has more bridges than any other city in the world, and more canals than Venice and Amsterdam combined, two cities famous for their canals. Don't forget to visit to the Speicherstadt, a warehouse district dating to the 19th century that features some impressive architecture.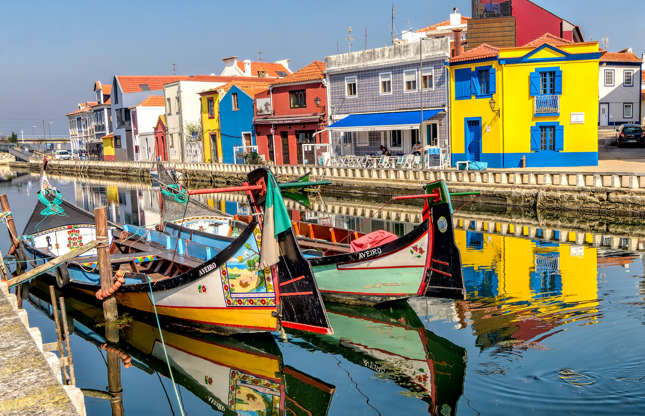 Aveiro, Portugal
This small Portuguese city prospered thanks to fishing and salt production. The canals that traverse Aveiro connect to lagoons and beaches, and a trip aboard a Moliceiro (Aveiro's unique coloured boats) provides a nice view of the city's architecture and landscapes.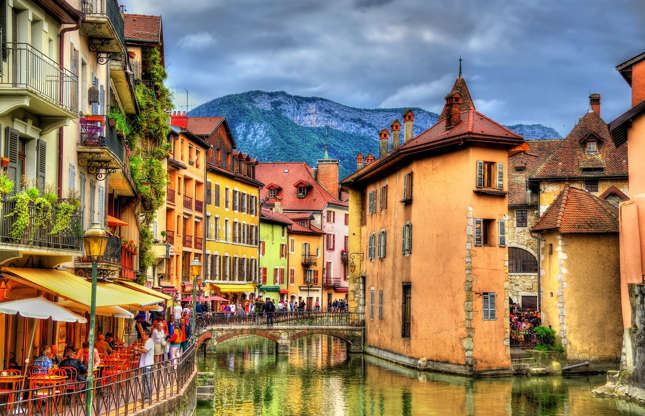 Annecy, France
The canals running through this small city in the Alps lead to the blue-green waters of Lake Annecy, known as Europe's purest lake. Surrounded by majestic mountainous landscapes, Annecy boasts a medieval charm reminiscent of Venice.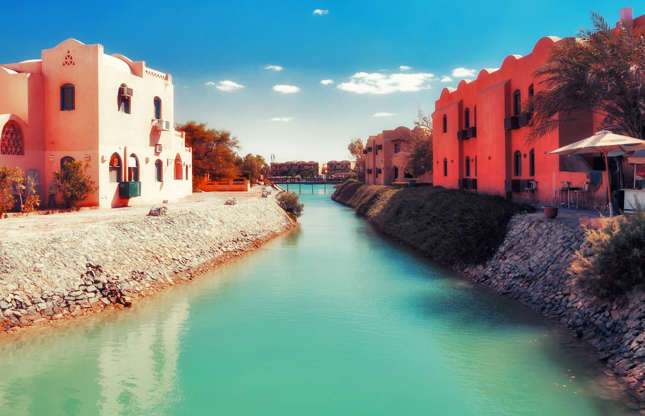 El Gouna, Egypt
El Gouna was built around lagoons and canals by billionaire Onsi Sawiris. Composed of 20 islands and designed for vacationers, this city boasts numerous beaches, but you can only get around by boat, tuk-tuk, or small bus.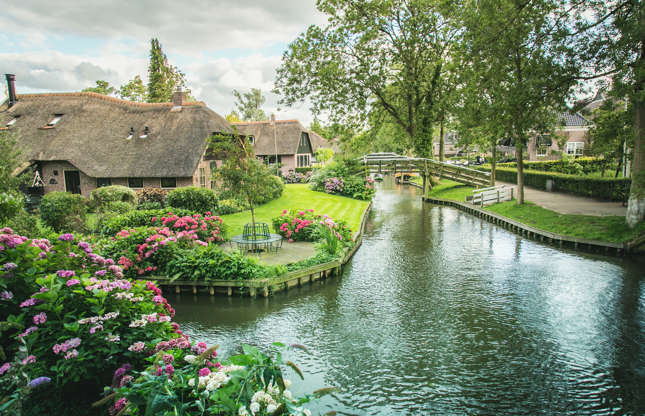 Geithoorn, Netherlands
This singular Dutch town has neither roads nor cars. Everyone gets around on foot or by boat. In fact, a few properties are accessible only by boat! Some visitors to Giethoorn may find the noise, or rather its absence, shocking. With no cars around, silence and nature dominate.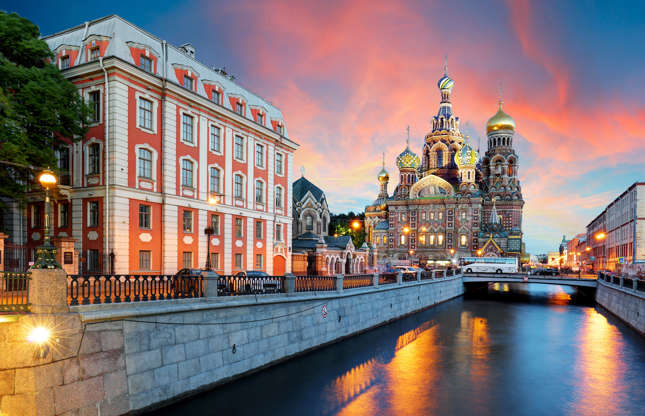 Saint Petersburg, Russia
Saint Petersburg was built on the marshes of the Neva River delta and comprises approximately 300 kilometres (185 miles) of canals. Several monuments, such as the Winter Palace and Peter and Paul Fortress, sit canal side, so a boat trip is a must when visiting this city.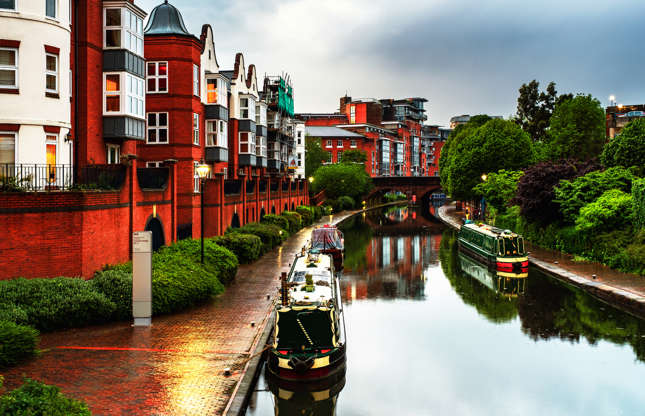 Birmingham, United Kingdom
Birmingham's canals were primarily used for commerce during the Industrial Revolution. Commercial activities stopped in 1980, and the canals were renovated and improved for the enjoyment of residents and tourists.
Kyoto, Japan
The Lake Biwa Canal flows underground through tunnels before emerging in various parts of Kyoto. For instance, canals cross the Gion district, home to geishas. Another canal also runs alongside the Philosopher's Walk, a path named for a university professor who once walked there daily.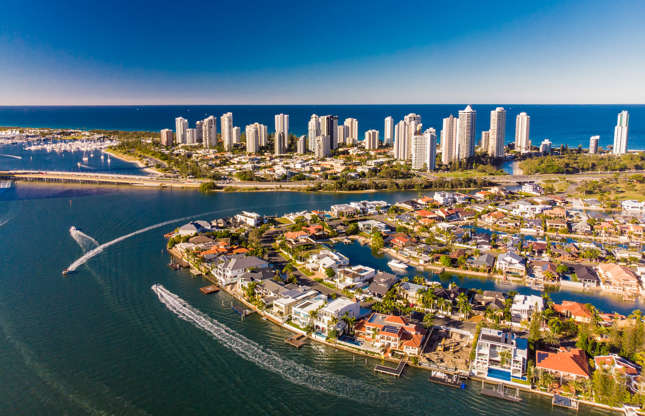 Gold Coast, Australia
Gold Coast's network of residential canals date back to 1950. Running alongside the Pacific coast, they are a popular tourist destination. In fact, visitors can choose from several cruises to tour the city, enjoy the landscapes, and appreciate the mild weather.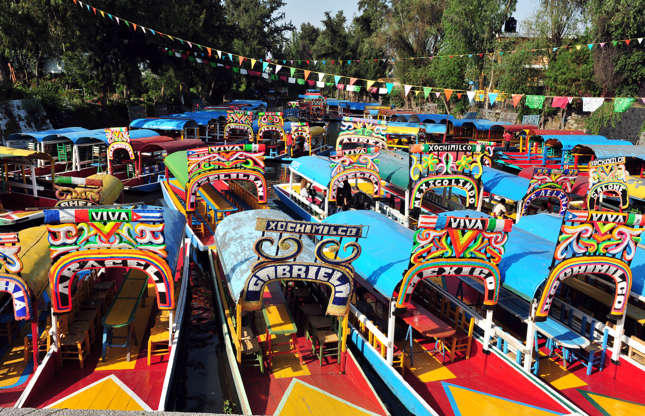 Xochimilco, Mexico
The Xochimilco Canals, which criss-cross Mexico City, offer another way to experience the metropolis. Visitors can board colourful gondolas, called trajineras, to tour the canals and enjoy entertaining mariachi bands, merchants, and food boats.
This article was originally published on: https://www.msn.com/en-gb