Since the coronavirus crisis hit the world in early 2020, the travel industry has slowed to a crawl. Not only have travel restrictions been enacted by the governments, but they still recommends staying home as much as possible if your trip is not essential.
On top of that, many peole are simply nervous about traveling. A survey conducted in April found that 74 percent of participants reported feeling anxious about traveling. Meanwhile, international travel is still severely restricted across the globe.
With people more or less stuck at home, unsure about when they can take that trip they had already planned before the pandemic came to town, we wondered what trips people are fantasizing about taking once they can feel free to move about the country and world.
As you consider your travel plans, keep in mind there may be some great bargains available as airlines and destinations vie for your business. Here are some travel agent secrets for picking your next vacation destination, and 11 ways to save on last-minute trips.
Here are 18 trips people told us they are eager to take:
1. Iceland
Dubbed "The Land of Fire and Ice," Iceland boasts volcanoes, glaciers, waterfalls, geothermal baths … the list goes on. Kris Miller of Brogue, Virginia, longs for this view of a glacier in Iceland, which she and her family visited last June. She says, "Iceland is accessible, fascinating, inspiring, and strange: glaciers, reindeer, blue whales, puffins, sunsets that roll along the horizon before turning into sunrises, waterfalls, Vikings. Elves." Sounds pretty good.
2. The Maldives
A nation of 1,192 islands in the Indian Ocean (only about 200 of which are inhabited), the Maldives boasts 5 percent of the world's coral reefs, which are home to a thousand species of fish. It's known for its crystal-clear waters, white sandy beaches, and water sports such as diving, snorkeling, surfing, parasailing, windsurfing and fishing. It's also known for the hefty price tag of a vacation there. But if you can swing it, this bucket list item is worth it.
3. Sequoia, Kings Canyon, Yosemite Backcountry
Kathie Sever, who now lives in Austin, Texas, but grew up in California, has her backpack packed and is just waiting for the National Park System to give the go-ahead to issue backcountry permits. She recalls from her childhood that "there was a generally agreed-upon snobbery surrounding California's coast and Sierra Nevada range as being the pinnacle of what the Earth had to offer — and both were enjoyed in near-solitude, and with a fair amount of physical travail involved."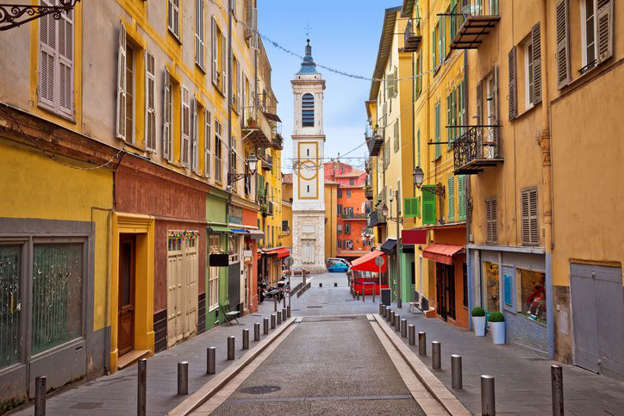 4. Nice, France
Attracting people from all over the world, Nice is the capital of the French Riviera, boasting pristine white beaches edging the clear blue water of the Côte d'Azur, a vibrant nightlife, stunning architecture and gorgeous views from the hills. Henri Matisse and Marc Chagall both lived in Nice for many years, if that's any indication of the city's potential for artistic inspiration. And there's a reason Nice is a foodie destination: The traditional Niçoise salad originated in Nice to celebrate the bounty of fresh local produce and high-quality ingredients.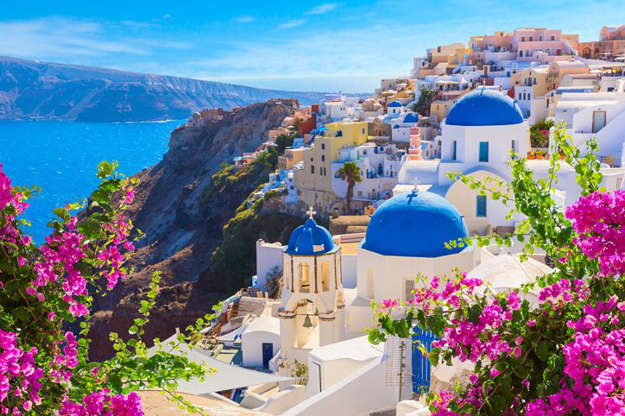 5. Santorini, Greece
Technically a group of islands rather than just one, Santorini is known as a wedding, beach and culinary destination. It's also an active volcano, whose crater lies in the Aegean Sea. Julie Leta of Cincinnati, Ohio, can't wait to get back to Greece, specifically to Santorini, for four or five nights after revisiting Italy. Battling surgeries and illness for the past year, she says she wants to take this trip "sooner than later. The last year has taught me we have less time than we think."
6. West Texas (Terlingua, Big Bend National Park)
For those "in the know," Big Bend National Park and the surrounding Texas cities of Terlingua, Marathon and Alpine are an incredibly beautiful, quiet escape for the outdoor enthusiast and lover of deserts, prairies, mountains and the accompanying flora and fauna. On the list of the least-visited U.S. national parks, Big Bend had just 440,000 visitors in 2018 (compare that to the Great Smoky Mountains at 11.4 million or the Grand Canyon at 6.4 million). The park will woo you with its landscapes, hikes, petroglyphs, starry nights, natural hot springs along the Rio Grande River and more.
7. Mexico City
Mexico City is one of the most European cities in North America  Known for its amazing cuisine and architecture, Mexico City surrounds also contain incredibly diverse ecosystems and cultural traditions, so the area  has wide and delicious appeal.
8. Bora Bora
A small South Pacific Island (just six miles long) in French Polynesia just northwest of Tahiti, Bora Bora is a honeymoon destination famous for its luxury resorts, snorkeling, seclusion and expense. Kari Anne Holt of Austin, Texas, got to see it as a stop on her "Big Gay Cruise" honeymoon and can't wait to go back. "I always said I would never go on a cruise — I was afraid of germs and seasickness," she recalls. "But my wife said, 'What if we take a luxury ship around French Polynesia? What if it's with 1,600 members of the family? What if we overnight in Bora Bora?' It was a trifecta of perfection."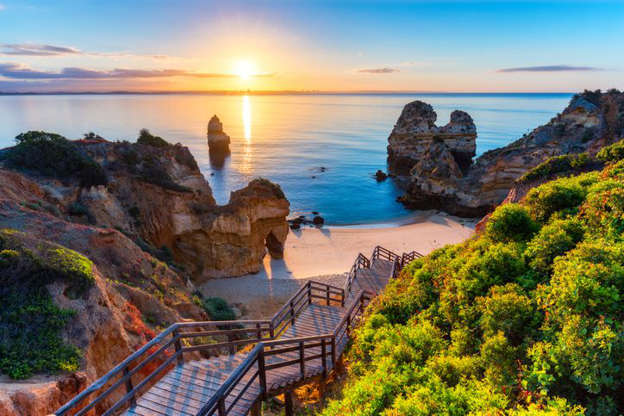 9. Portugal
One of the oldest countries in Europe, Portugal is also one of the most visited, due to its affordability, climate and the diversity of attractions. From the Algarve — a long stretch of beaches and towns in southern Portugal — to the capital city of Lisbon with its Gothic cathedrals and rustic architecture, there's so many places to see and do. Sorin Neacsu of San Francisco can't wait to return, remarking that "it's a super chill place with very friendly people who are not very fond of rules."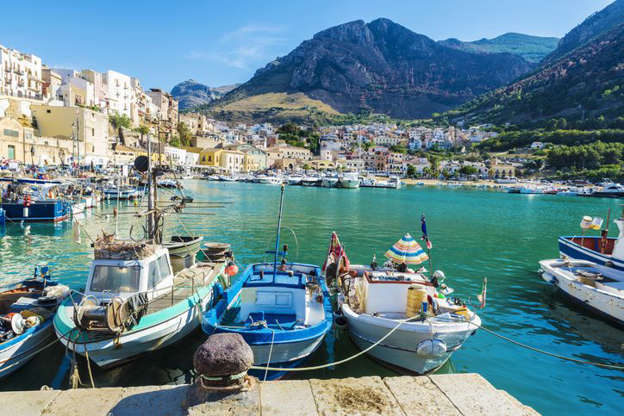 10. Sicily, Italy
Located just off the toe of the "boot" of Italy, Sicily is the largest of the Mediterranean islands. Some of the best-preserved Greek ruins are located there, such as The Valley of the Temples, as well as resort towns and beautiful beaches. And of course, there's the food: From arancini and  pasta alla Norma (named after the 19th century opera) to cannoli and granita, you could plan your whole trip around what dishes to eat and what wine to drink.
11. Indonesia
A Southeast Asian nation made up of 17,000 volcanic islands, Indonesia is known for its beaches, volcanoes, jungles and bustling cities such as Jakarta, Bandung and Magelang on the island of Java. Or you may prefer to visit a pearl farm, go snorkeling on the island of Lombok or marvel at the ancient temples on the island of Bali. Ryan Spencer, an American now living in Milan, Italy, had planned a three-month trip to Indonesia with his family before the coronavirus crisis hit. "COVID put a wet blanket on the plans for sure," he says. We hope the travel restrictions are lifted soon.
12. Ireland
Dreaming of a trip to the Emerald Isle? Whether you want to soak up history by visiting ancient castles and abbeys or experience diverse landscapes such as the lakes of Killarney or the Cliffs of Moher, you'll have no problem filling your itinerary with places to go. Dublin's top attractions can keep you busy for a week. For that matter, so can a week exploring small towns and popping in their local pubs for a pint. Mishelle Speiser Mullinger of Mason, Ohio, can't wait to take her kids "to the land of their people," she says. "The Irish are by far the nicest people I've ever met."
13. Kyoto, Japan
Jessica Hedrick of Chicago, Illinois, can't wait to get back to Japan during cherry blossom season, which the Japanese celebrate with cherry-blossom viewing parties called Hanami. "In addition to the staggering beauty of the trees themselves, all of Japan comes out to take close-ups of the flowers," she says. "You can see people of all ages bending over, looking up, snapping photos of the blossoms as if the flowers were celebrities."
14. New York City
Any vacation destination list isn't complete without The Big Apple, especially in light of how hard the city was hit by Covid-19. Whether you want to spend your trip entirely in Manhattan or explore another borough such as Queens or Brooklyn, make sure to embrace the subway, wear your most comfy walking shoes and bring an appetite. If you want to cook, shop at a local market such as Chelsea Market or Gansevoort Market. Eat pizza at a mom-and-pop neighborhood joint or snack on a hot pretzel from a street cart. Take in a Broadway show while you're there (Hamilton, anyone?), and visit all the museumsyou can, of course.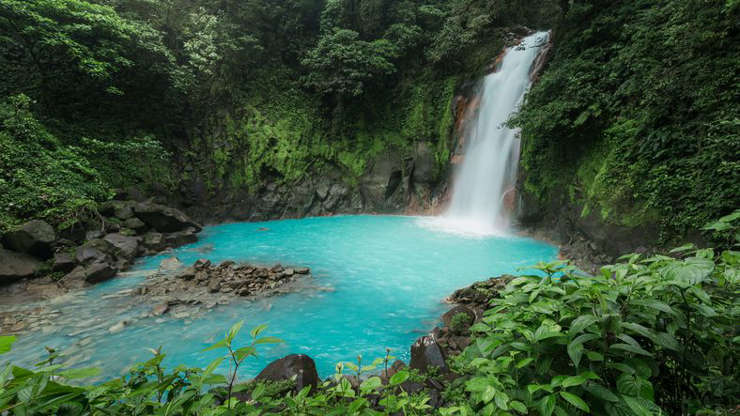 15. Costa Rica
Lush rainforests, diverse wildlife, gorgeous beaches and friendly residents are a recipe for an unforgettable vacation — and Costa Rica has all that and more. This small Latin American country invites you to zip-line through the rainforests, surf at several world-renowned beaches or hike La Paz Waterfall Gardens, where you might see jaguars, howling spider monkeys, an abundance of butterflies, and of course, waterfalls. Then there's the reggae, the coffee and the chicharrones.
16. Puerto Rico
The smallest island of the Greater Antilles, Puerto Rico is just 110 miles long and 35 miles wide, which means you can explore much of the territory in just one trip. The capital city of San Juan is a natural place to start with its unique neighborhoods, including the historic Old San Juan and Santurce, a mecca for lovers of music and the arts. Then don't miss the island of Vieques, where you might see wild horses run on the black sand beaches or a bioluminescent tide at Mosquito Bay (considered to be the brightest bioluminescent bay in the world).
17. Whitsunday Islands, Australia
Located off coastal Queensland, The Whitsunday Islands are home to Great Barrier Reef, one of the seven wonders of the world and the largest living structure (it's visible from outer space!). While the Whitsundays comprise 74 separate islands, most of them are uninhabited, but four are incredible travel destinations: Hamilton Island, Hayman Island, Long Island and Daydream Island. These are famous for the fine white sand of their beaches, the acrobatics of humpback whales, the ancient rock art of Australia's earliest indigenous peoples, and all the water sports you can think of (snorkeling, sailing, rafting, kayaking and more).
18. Maui, Hawaii
The coronavirus has hit the economy of Hawaii particularly hard (tourism accounts for a whopping 20 percent of the state's economy) so when it's safe to travel again, let's say aloha to our friends there. Maui, the second largest island, is truly a paradise of stunning beaches, farms, hiking trails, snorkeling, stargazing and whale-watching. Savor Hawaii Regional Cuisine with produce picked fresh from farms and fish just caught from the sea. Best of all, Maui is known for its warm, welcoming spirit. And we could all use that post-pandemic.
This article was originally published on: https://www.msn.com